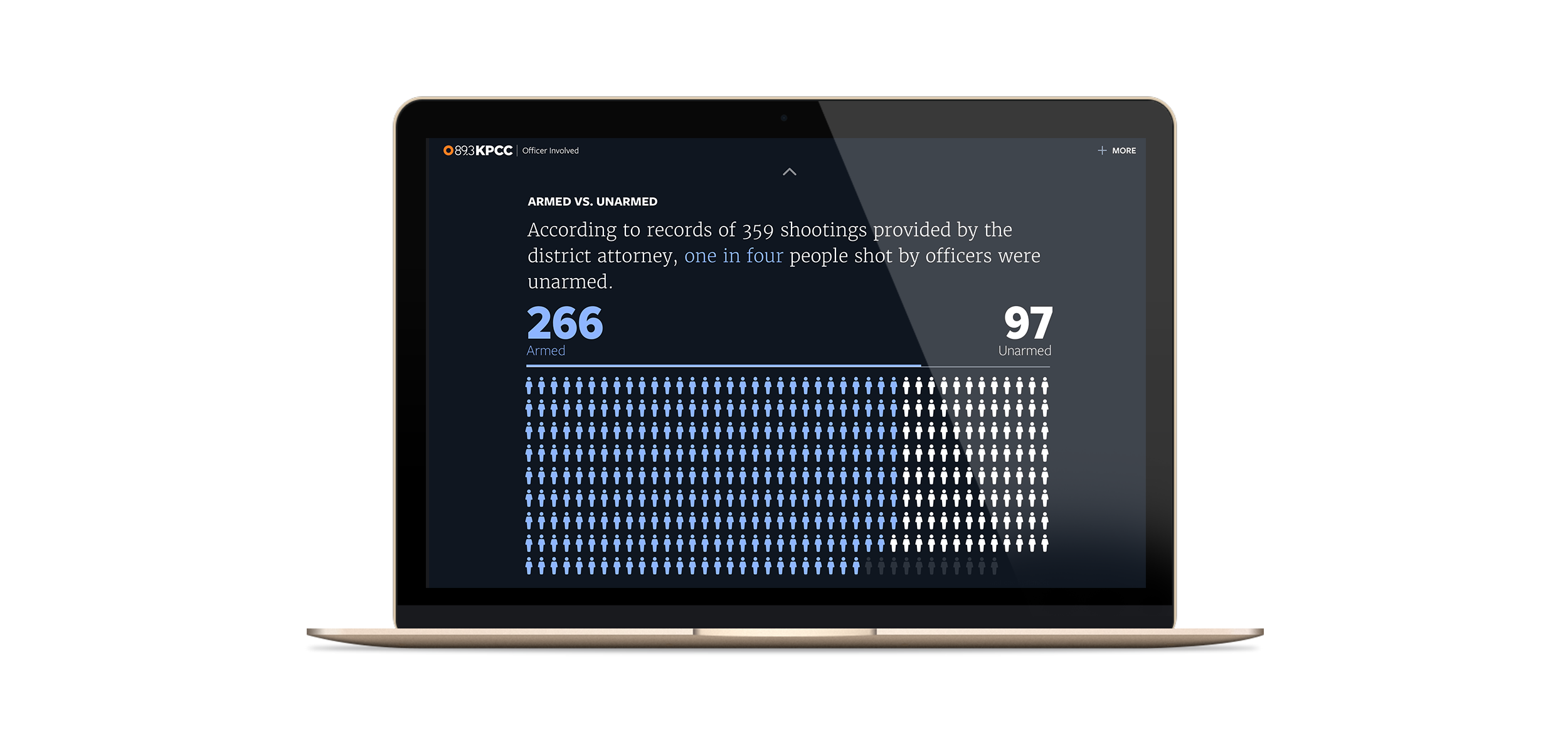 Journalists at KPCC went through hundreds of records by hand to learn more about when officers use lethal force.
Officer Involved answers some fundamental questions surrounding officer-involved shootings in Los Angeles and San Bernardino Counties: How often do police here shoot civilians, and in what circumstances? How often are unarmed people shot? Is race a factor?
I helped craft the visual language and UX for this series when KPCC investigated Los Angeles County in 2015, and led the effort to implement that same look and experience for their 2017 investigation into San Bernardino County.
The project included a infographic- and photo-driven sequential narrative, interactive data exploration and five long form articles with audio, graphics and photos.
Officer Involved: Los Angeles was a finalist in 2015 for the prestigious Scripps Howard Award.