Los Angeles style entrepreneur Amanda O'Brien believes sustainability, ethics and fashion don't have to be mutually exclusive.
Her fashion and homewares line, Jean Franklin, offers original and vintage items that take their human and environmental impact into account.
I serve as Creative Director for Jean Franklin. I created the line's identity, and I give direction and create materials for photo shoots, marketing collateral, packaging, web design and more.
Jean Franklin's website makes discovering new items easy for curious users. The site runs on Shopify, but the custom template brings the brand's look to life.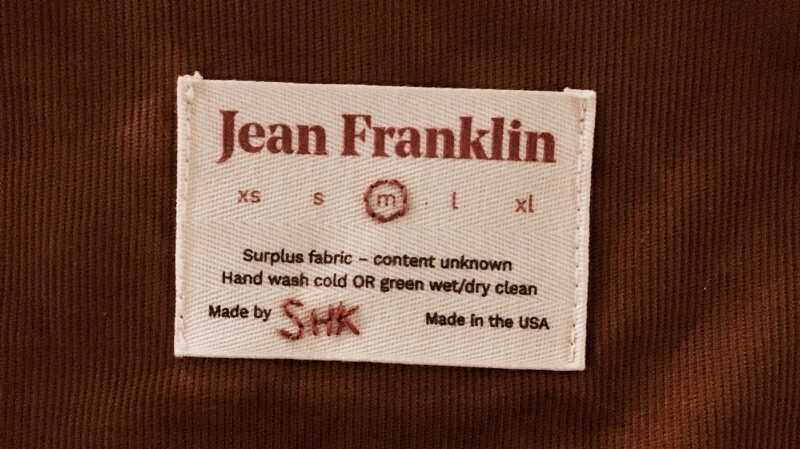 We created a garment tag that would give users a clear sense of where the materials came from, and that each item was custom-made by hand.