Fisher Brothers wanted a site that would encapsulate their company's history while highlighting their impressive portfolio of properties.
The solution we created at 42 was a lovely experience for the site's real estate-savvy audience.
The design theme was inspired by New York's legacies of both architecture and print design. My design work was driven by a need for exceptionally easy-to-read maps and long lists of building information.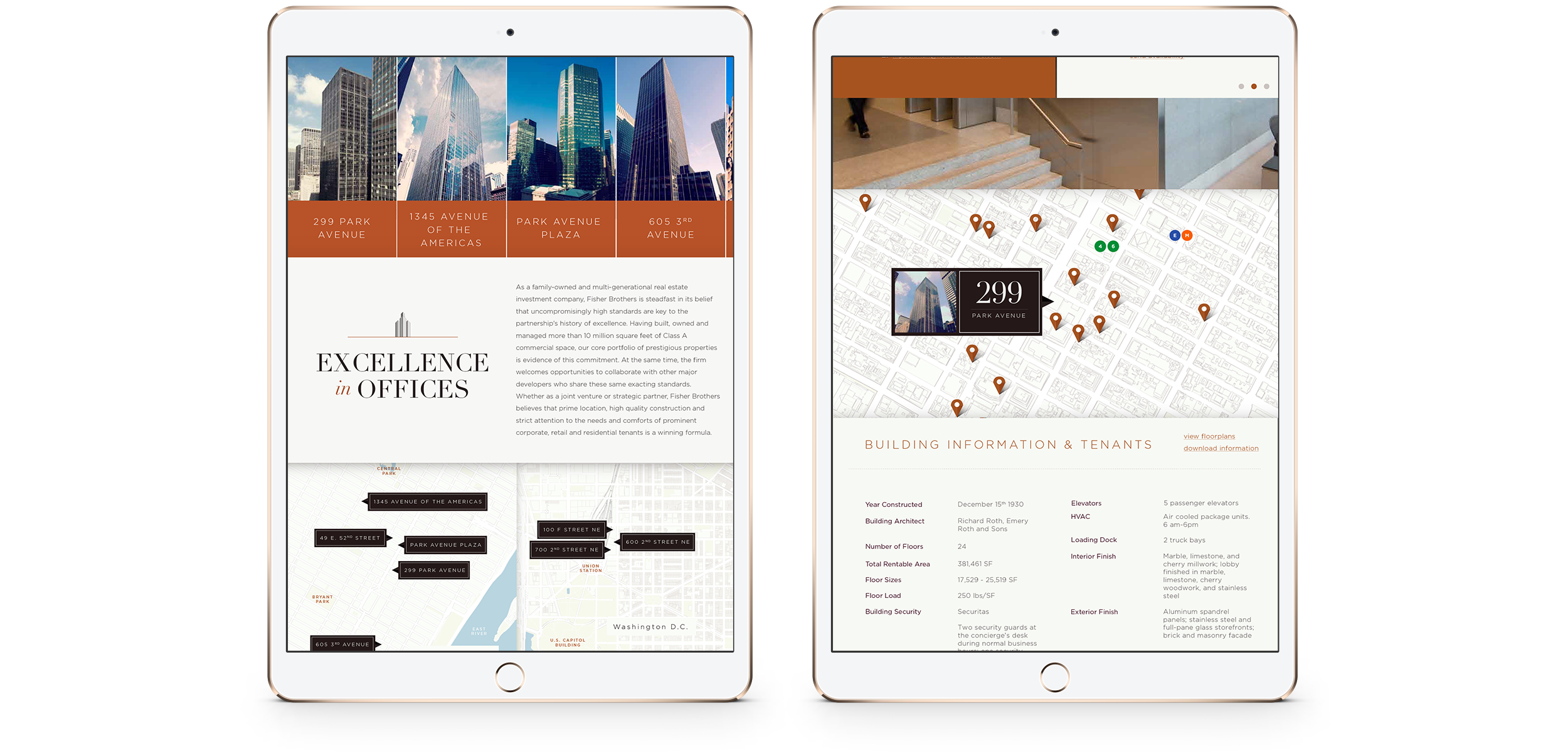 Brokers often access property information via tablets. With that in mind, I designed the site so it would display building information beautifully on medium-sized screens.
One of the site's highlights was an interactive timeline, which told the story of Fisher Brother's first 100 years.
The video below is an example of how each motion was planned out by myself and the design team at 42.